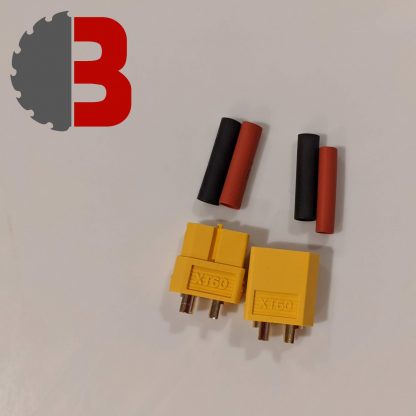 XT60 Male Female Pair & Heat Shrink
£1.00
Male and Female XT60 connectors with heat shrink. Great for use in Beetles and Feathers as battery and ESC connectors as well as removable links.
Wiring example for beetles/feathers below.
51 in stock
Beetle/Feather Wiring Diagram with XT60 used as battery connector & link:
Components in this example: 3S or 4S Lipo, Beetle Safety Kit, Breakout Cable, BBB ESCs, BBB 22mm Motors, BEC and Flysky Reciever.
Image made by Team DSC.