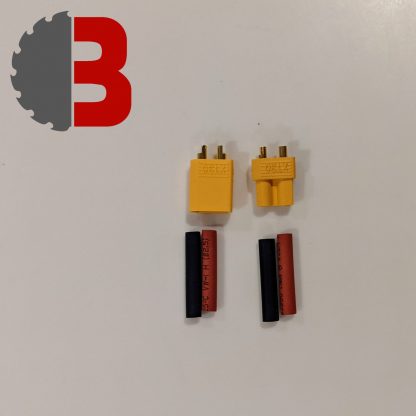 XT30 Male Female Pair & Heat Shrink
$1.30
Male and Female XT30 connectors with heat shrink. Great for use in Beetles as battery and ESC connectors as well as removable links.
Wiring example for beetles below.
34 in stock
Beetle Wiring Diagram with XT30 used as battery connector & link:
Components in this example: 3S or 4S Lipo, Beetle Safety Kit, Breakout cable, BBB ESCs, BBB 22mm Motors, BEC and Flysky Reciever.
Image made by Team DSC.