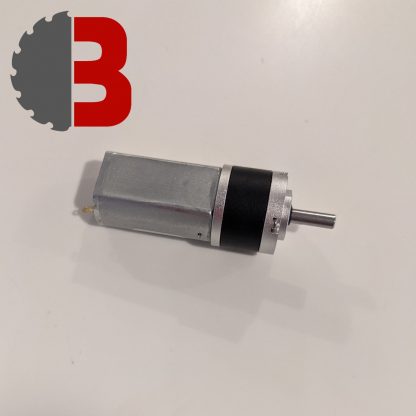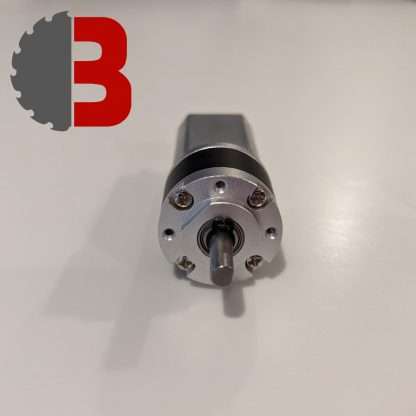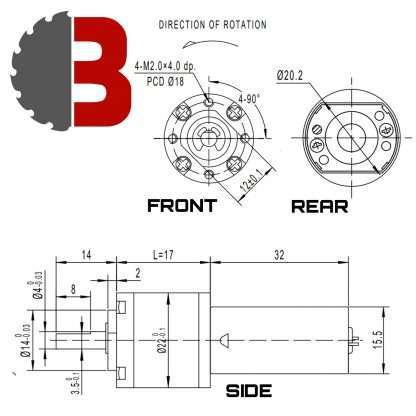 BBB Beetleweight Planetary 22mm Gearmotor v2
$21.45
BBB Beetleweight Planetary 22mm 16:1 Gear Motor well suited for beetleweight robots.
Custom manufactured to our specifications
All metal geared planetary gearbox with grease
All screws set with thread locker
Hardened stainless steel 420 grade shaft
19g lighter than standard 25mm beetle motors.
More robust gearboxes than standard 25mm beetle motors
Similar spec to 22mm motors seen in american robot kits but at a much lower price
Recommended to run on 3S lipos if you're new, 4S lipos if you want a bit more speed!
We've created the BBB Beetle ESC, with 2 & 4 wheel drive setup of this motor in mind.
3D model of the motor by THE Tom Brewster: step, stl. Thanks Tom xox
Fusion 360 model of the motor: f3d by Felix Townsend, cheers boi x
We recommend face mounting the motors with our nylon mounts and a 22mm hole in some HDPE.
Mounting example, wiring diagram & battle hardening tips below!
36 in stock
Version 1 vs Version 2
September 2021 we switched to a v2 gearmotor with aluminium gearbox casing, which 9g lighter than v1! Don't combine v2 & v1 motors in a bot as they'll be slightly different speeds.
Example mounting
from Igor (J-LGames)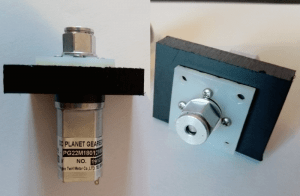 Use a 22mm forstner bit to cut a hole in 10mm HDPE or similar for the motor to sit in.
Attach faceplate to outside with woodscrews.
Beetle Wiring Diagram using these motors:
Components in this example: 3S or 4S Lipo, Beetle Safety Kit, Breakout cable, BBB ESCs, BBB 22mm Motors, BEC and Flysky Reciever.
Image made by Team DSC.
Battle Hardening
Great advice from FingerTech:
As with every gearmotor, it is best practice to remove all the screws and reassemble using loctite. A small dab on each screw will be enough to keep them from vibrating loose.
– Since the gearboxes are packed with grease, it will need to be cleaned off of the small Phillips screws before applying the loctite.
– Even better than loctite is a product called Vibra-Tite VC-3. Apply it to the screw threads, wait 30min, and it will harden to a plastic-like coating. Since it hardens before touching the greasy gearbox threads, it can do a better job of holding the screws in place.
If you can find a UK alternative to Vibra-Tite VC-3 let me know – it's a resin based thread locker.  Some roboteers also like to heatshrink the gearbox to the motor to help hold them together in battle.