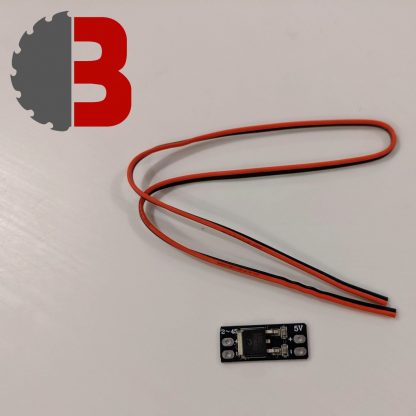 5V 0.5A Micro BEC
£3.00
A BEC (Battery Eliminator Circuit) supplies a lowered voltage from the lipo suitable for the receiver and servos in your robot.
This is a tiny BEC weighs barely more than a gram and takes a 2-4S input and outputs 5V at low current which is great for powering a receiver. If you want to also power a servo consider the larger 5V 3A BEC instead!
This BEC comes with some wire to solder it with.
14 in stock