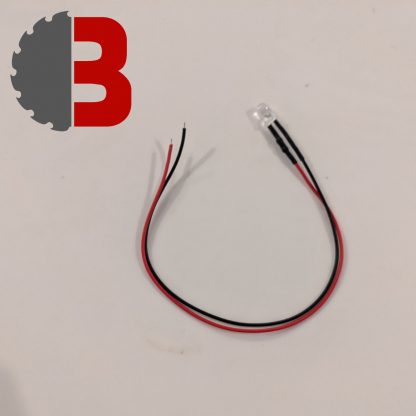 12V White LED Safety Powerlight
£0.50
Great for using as a power on light in beetleweights or featherweights up to 4S.
5mm white LED, 25mm wire.
Mounting suggestion: drill a 5mm hole in the chassis and hot glue into place.
Beetle/Feather wiring example below.
60 in stock
Typical Beetle/Feather Wiring Diagram with LED power light:
Components in this example: 3S or 4S Lipo, Beetle Safety Kit, Breakout cable, BBB ESCs, BBB 22mm Motors, BEC and Flysky Reciever.
Image made by Team DSC.