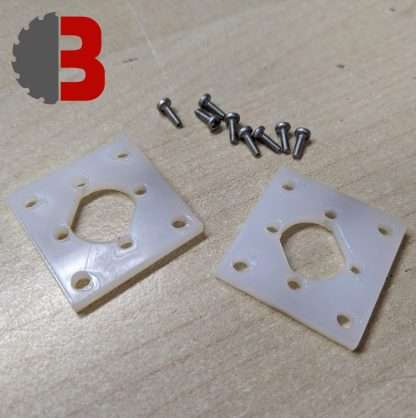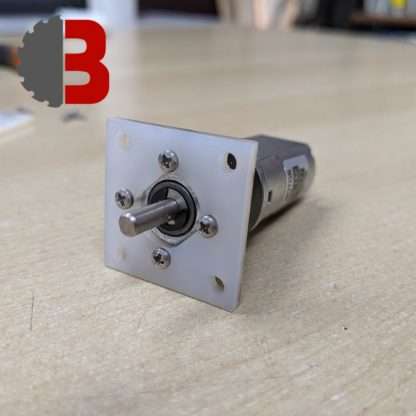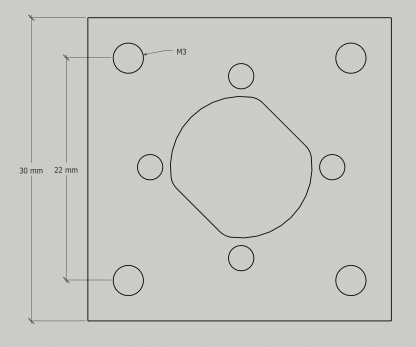 Pair of 22mm BBB Beetleweight Motor Face Mounts
$4.55
A pair of custom laser cut 3mm Nylon 6 mounts. Designed for face mounting 22mm motors such as our BBB 22mm Planetary Motors or other planetary 22mm motors such as mk2 OP boxes,  Bot Kits, Servocity etc. These fit tightly to the front face of the motor.
Includes eight M2 6mm screws for mounting the motors to the faceplate. We recommend attaching the face mount to HDPE with a 22mm hole for the gearbox to sit on. The faceplate can attach to the HDPE with the four M3 holes (spaced 22mm apart).
Please note due to nature of laser cutting, one side of the plate will have some burn marks!
Example mounting & bots below. CAD: stl file.
Out of stock
Example mounting
Example mounting from Igor (J-LGames):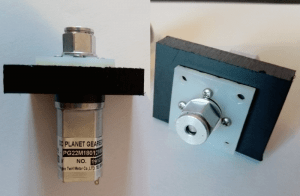 Use a 22mm forstner bit to cut a hole in 10mm HDPE or similar for the 22mm motor to sit in. Attach faceplate to outside with woodscrews.
This setup was ran in Super Snappy and Grab Crab at the BBB Beetle Champs 2020 with great reliability.


Super Snappy mounting: