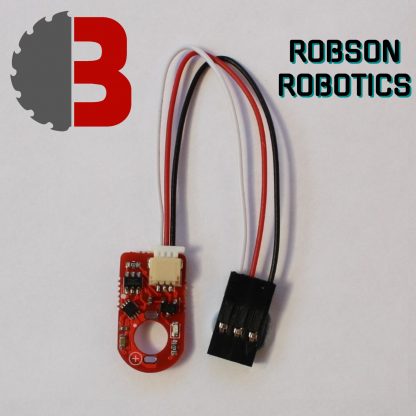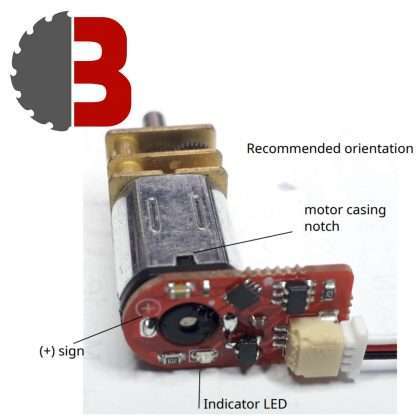 Antweight N10/N20 Red ESC
$10.40
We're excited to stock this great custom ESC from Mark Robson, maker of the Malenki Nano ESC & Receiver! Introducing the Red ESC – these are tiny and lightweight ESCs (just 4mm wide and weighing just over a gram including the servo wire!) and are custom designed with antweights in mind.
The brushed ESCs attaches to the back of an N10 or N20 gearmotor at a right angle to allow lower profile robots and the included cable has a servo connector end to be plugged in and powered directly from your receiver. They have center braking for an improved driving experience, have failsafing and support true 2S voltage to get the most out of your N20s!
Full Documentation – including recommended soldering. BBB guide for mixing. CAD: step file
You could solder it to various speed N10s or N20s for weapons or drive.
Note: Gearmotor not included. Info about voltages, lights, example setup below.
Typical Setup: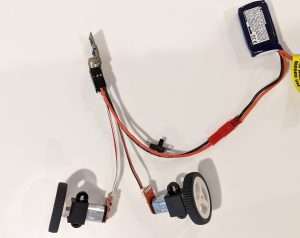 Two Red ESCs with: N20 Motors, N20 Mounts, 34mm wheels
4 channel receiver, Servo to JST cable, Power Switch, 180Mah 2S lipo.
13 in stock
The red ESCs can be plugged straight into a receiver (see example below).
If you plan to use your own receiver (not from BBB shop) please ensure it supports at least 8.4V input (a fully charged 2S lipo), or if it doesn't please connect a BEC – MicroBEC may be better size for ants!) between your battery and receiver.
Example setup for drive (ignore the extra two N20s here used for weapon!):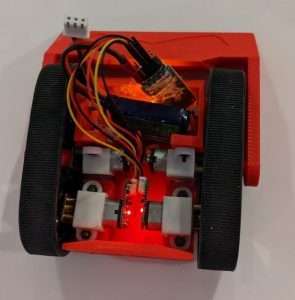 LED light: Blinking = power but no signal from receiver. Constant = has power and receiver signal.
Auto calibrates centered stationary position after power on, so ensure your transmitter stick is centered.