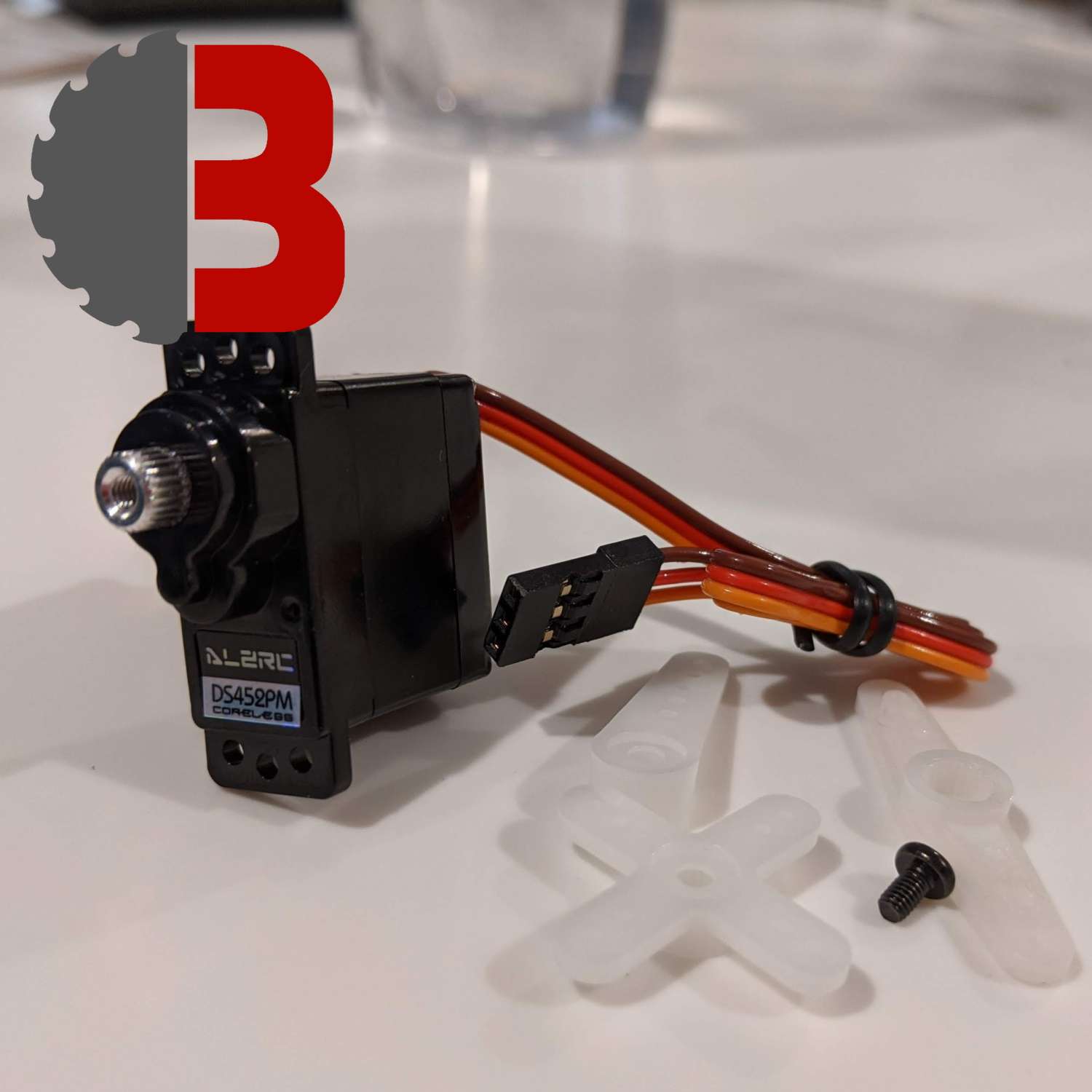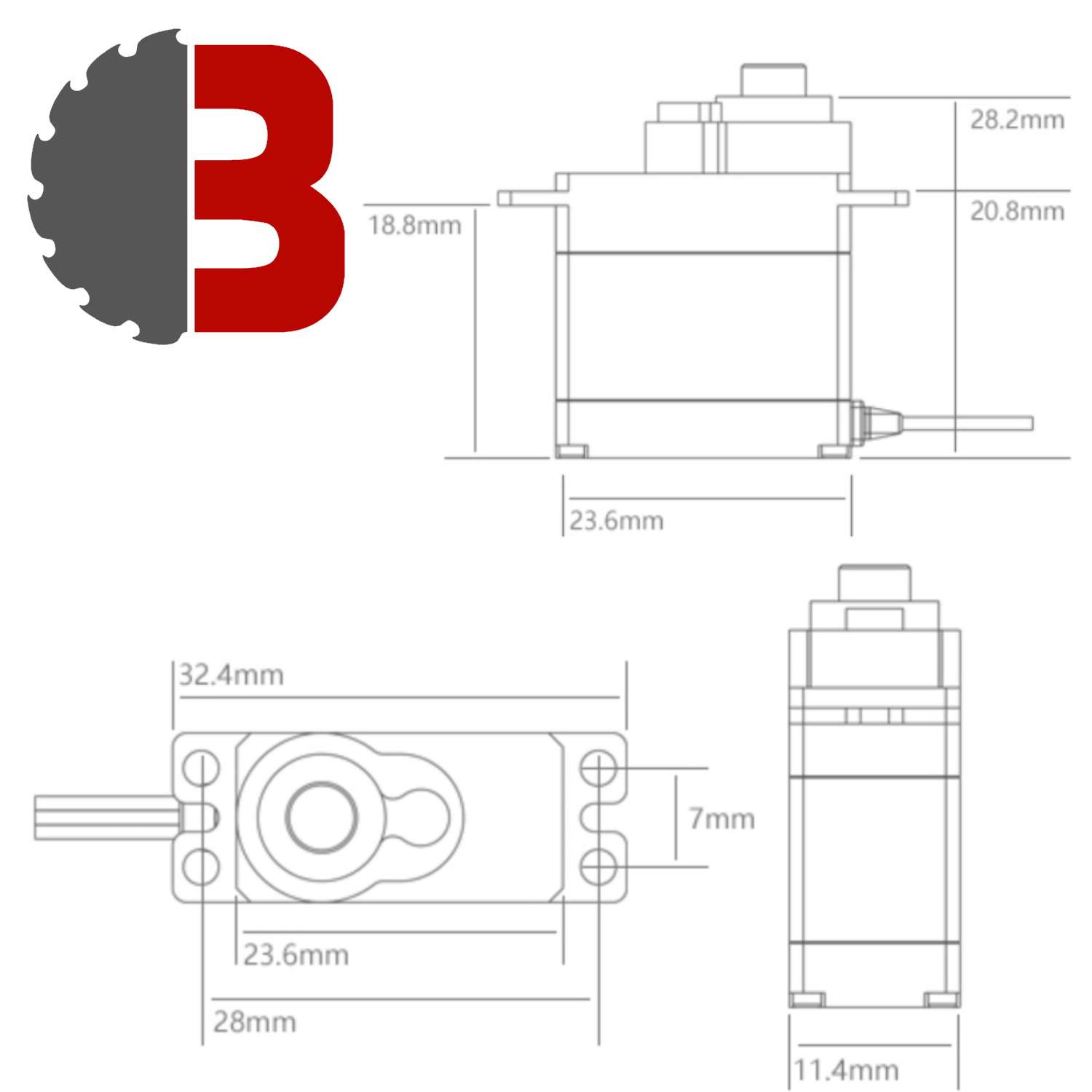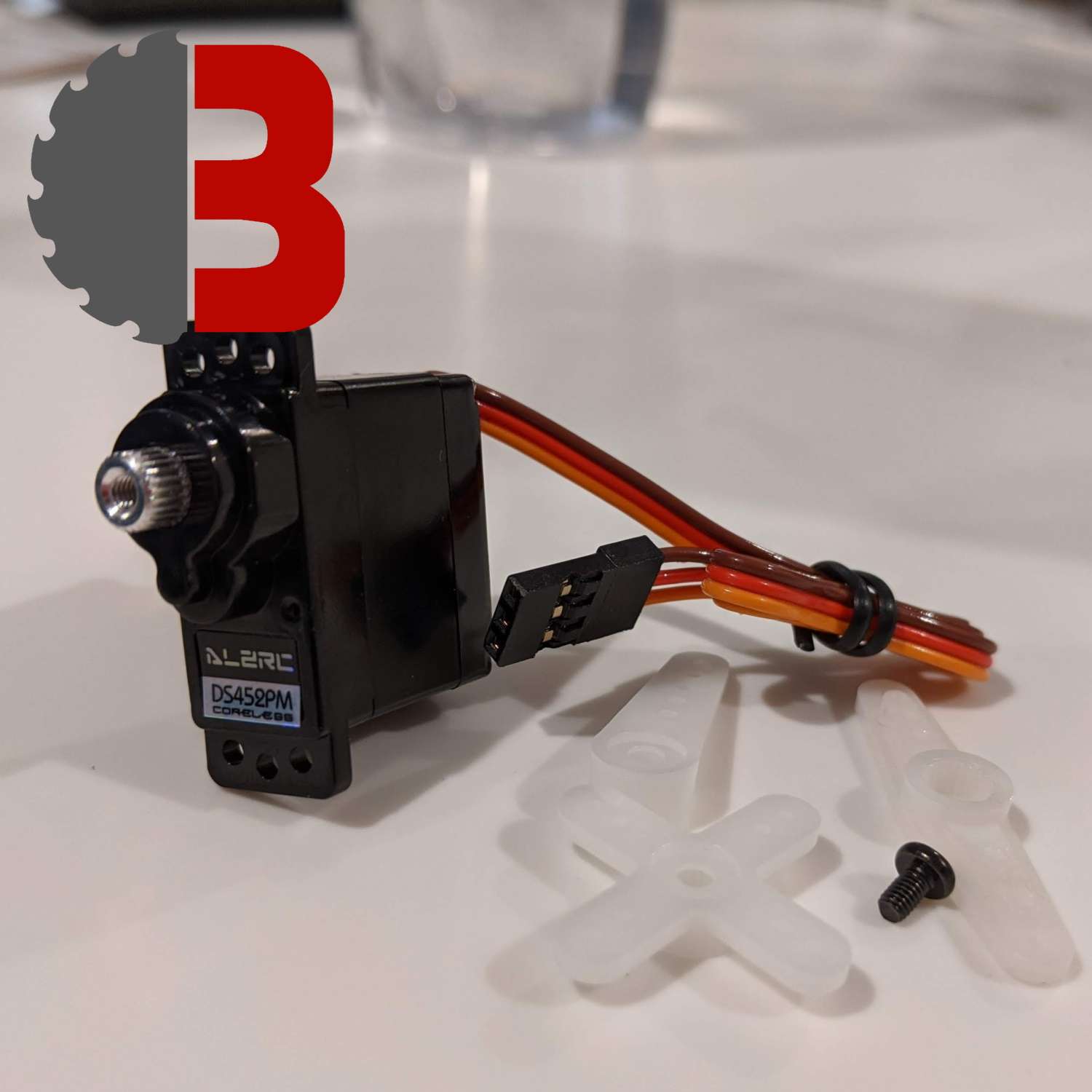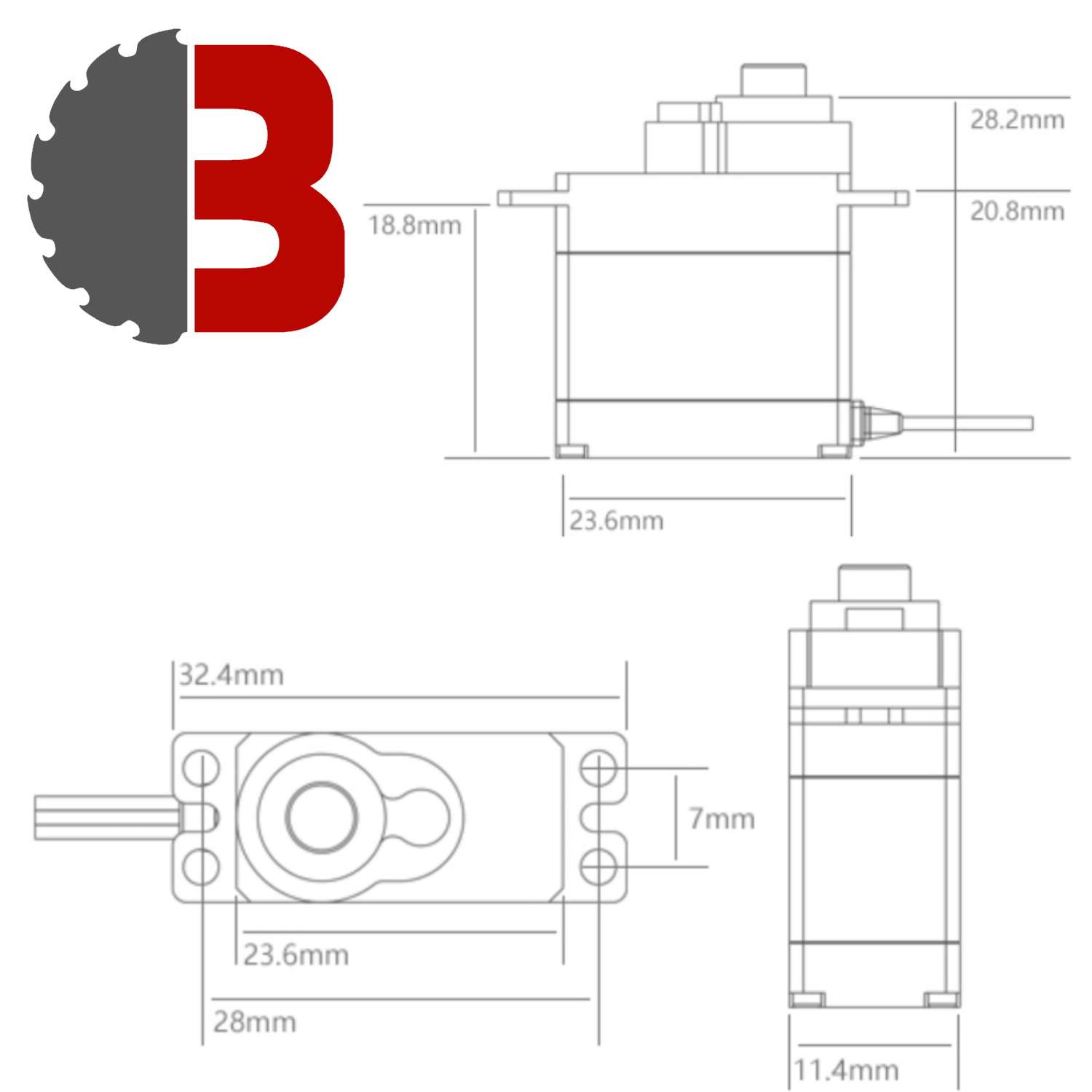 High Voltage Metal Geared Antweight Servo
$15.60
A great servo for adding a weapon to an antweight such as a lifter, grabber or flipper. Full metal gears, decent speed and supports 2S lipo voltage so can be ran without a BEC – many servos can only run up to 6V.
Rotates approximately 120 degrees when set at max scale on transmitter. Use a servo extender to get the full range! Comes with 3 different shaped horns and a screw to mount to the spline.
3D model of the servo by Rich, thanks!! Fusion 360: f3d, STL: stl. Wiring with Malenki Nano below.
7 in stock
Wiring with a Malenki-Nano: