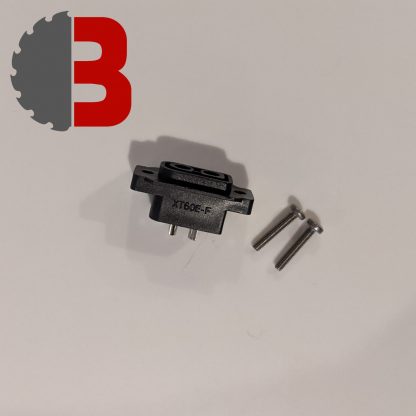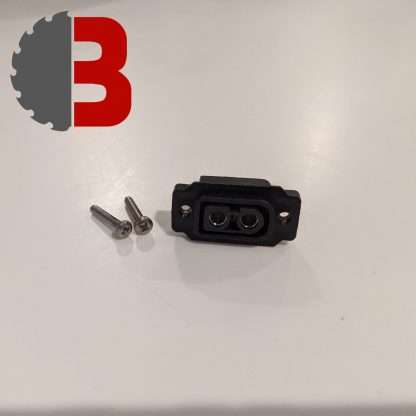 XT60 with built in mount
£1.50
Note: Now sold in yellow with gold plated connectors for improved soldering experience.
Female XT60 connector with captive M2.5 nuts in a built in mount.
Pitch is 23.4mm and two 14mm M2.5 screws are included. Dimensions: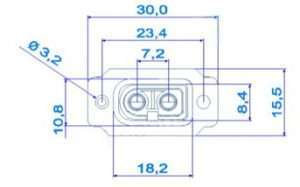 Great for mounting to beetle & feather robots as a mounted connector for a male XT60 removable link.
Technical name is XT60E-F. 3D model from Robert K! thanks Rob: step, iges.
Beetle wiring example below.
24 in stock
Typical Beetle/Feather Wiring Diagram using mountable XT60 for link dock:
Components in this example: 3S or 4S Lipo, Beetle Safety Kit, Breakout Cable, BBB ESCs, BBB 22mm Motors, BEC and Flysky Reciever.
Image made by Team DSC.