2S Lipo Battery USB Balance Charger
£3.00
A great option for easily charging antweight lipo batteries – simply plug into any USB wall plug, a USB battery bank or even a latop and connect a 2S lipo with the white balance connector!
Red flashing light: powered on.
Red solid light: charging.
Light off: charged.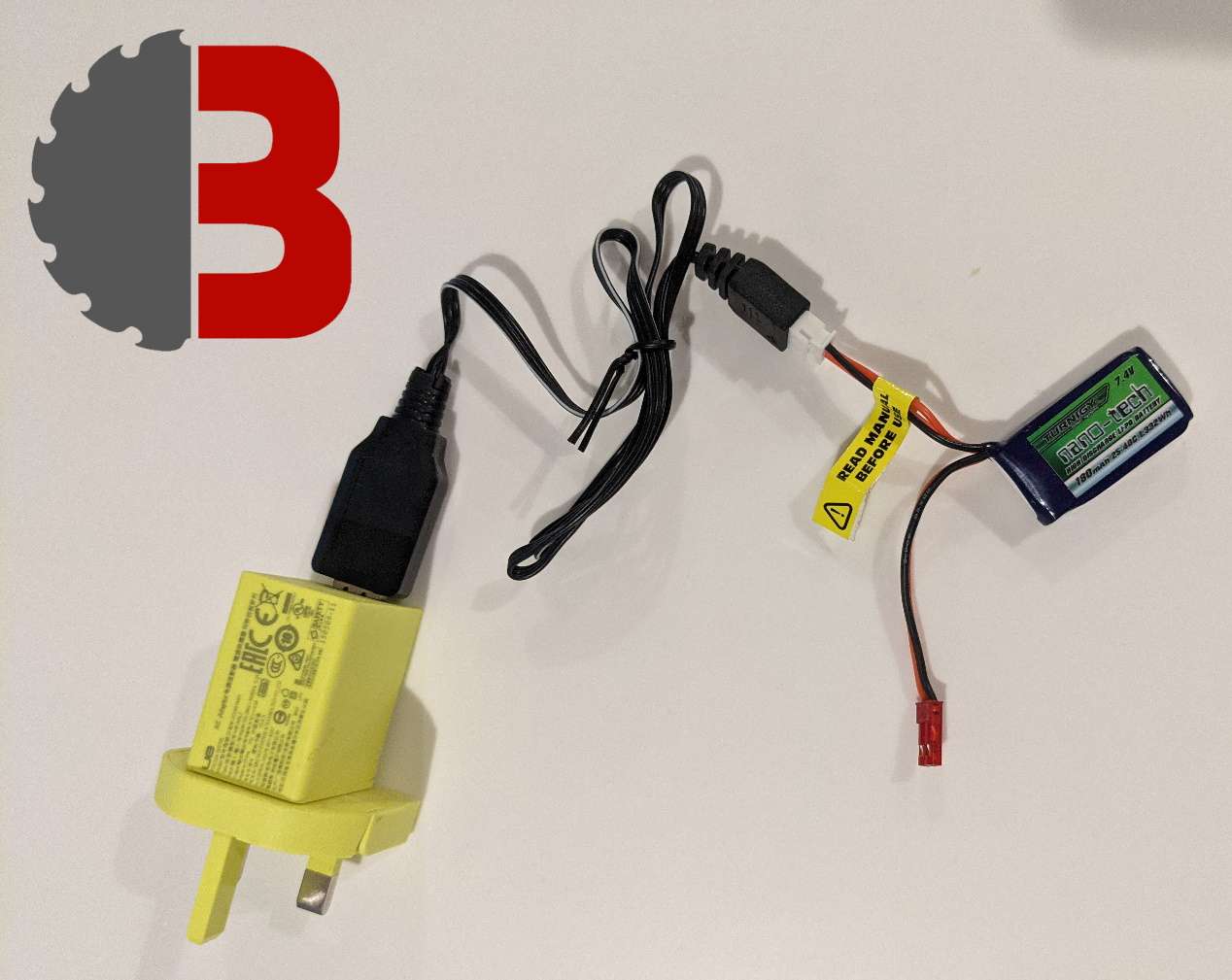 Example setup (plug and lipo not included)
Suited to any 2S lipo with a white balance plug such as the Turnigy Nano-Tech range.
Some newer turnigy lipos may need an adaptor like this for the charging lead.
Note: Charging lipos shouldn't be left unattended and we recommend charging lipos in a lipo bag.
35 in stock