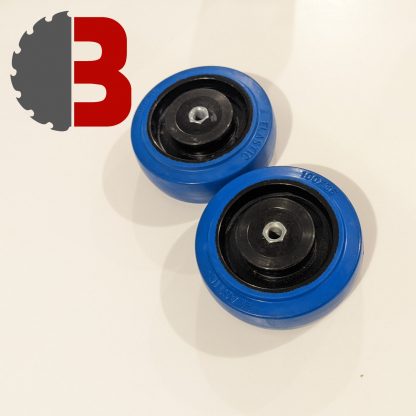 Pair of 100mm Featherweight Wheels
$23.40
Please read our Feather Drive Kit Build Guide for how to use.
100mm diameter 36mm thick solid blue 75A shore rubber tyre, nylon hub wheel with a 3/8UNF thread.
Screws straight on to the 3/8 UNF thread output shaft of drill motors like our featherweight gearmotors!
Rock solid and decently grip wheel – we recently ran these on a featherweight that was sat on by a 1000kg house bot and kept happily running afterwards!
4 in stock