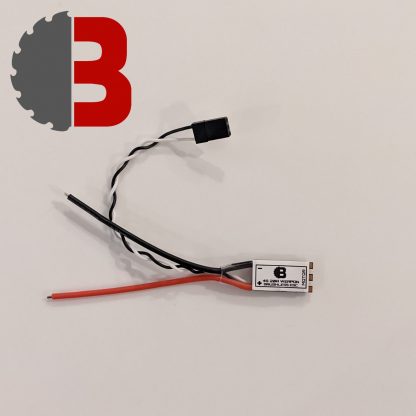 BBB Antweight Brushless Weapon ESC
$16.25
We do not recommend you build a spinner for your first robot as they can be very dangerous.
Only test spinning weapons in safe conditions – ideally in a test box. See our disclaimer.
20A Brushless ESC programmed by us for fast spin ups!
Small dimensions and weighs only 5g greatly suited to antweight spinner weapons including the 1806 brushless motor. Wiring examples below.
15 in stock
Typical Wiring in an antweight:
 Wiring with a Malenki-Nano: