LISboard – Limit Switch Controller Board
£12.50
21st October: More stock is on the way due in a few weeks!
Jorge Sola has created this great custom tiny board for use with '2-position applications'  in robot combat – weapons such as hammers, lifters, flippers. It sits between your receiver and weapon ESC allowing you to add limit switches – stopping your motor stalling and essentially turning your motor into a 2 position servo!
When the weapon hits a limit switch, LISboard will tell the ESC to stop moving the motor and only allow it to rotate the motor back in the other direction. This is also great for adding more powerful motors to linear actuators in featherweights and wiring up the linac's switches to the LISboard to stop your linac eating itself!
The LISboard comes with two switches and heat shrink.
Full Documentation – more detail on how it works.
Example Wiring below.
Out of stock
Email when stock available
Example Wiring Diagram: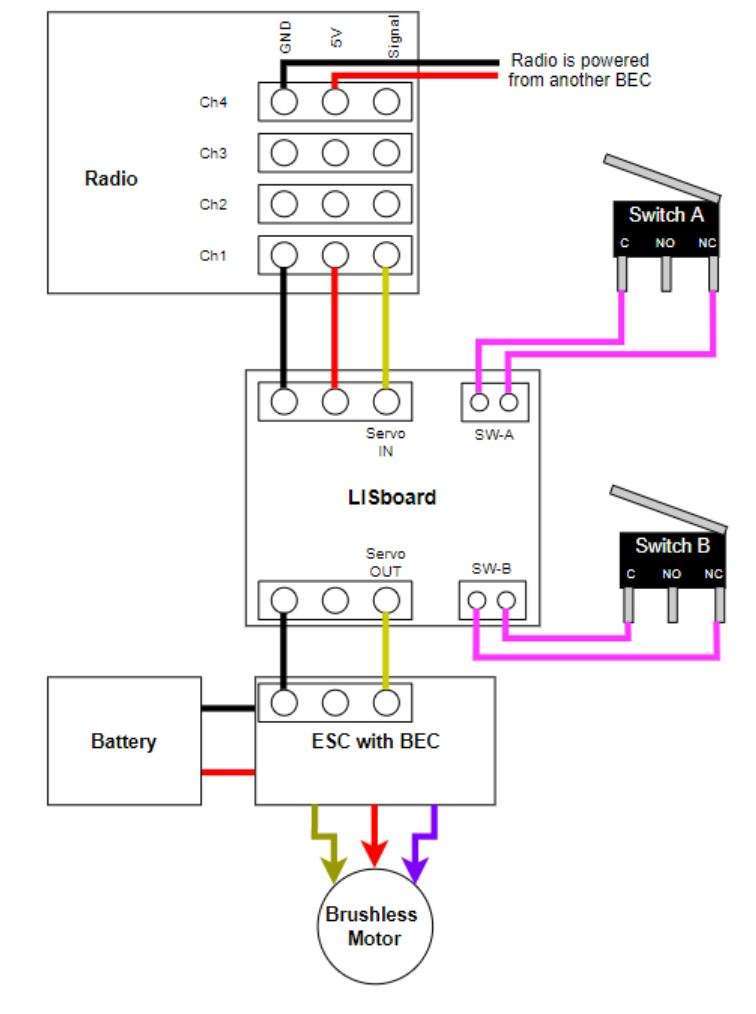 Note: You can power LISboard via the ESC BEC instead (it will pass power through to the receiver) but be sure that's your only 5V power source in your bot .